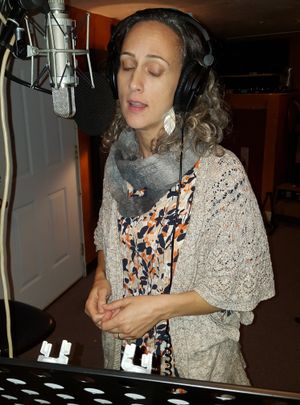 Kelly Brightwell
and I started writing songs together a little over a year ago. We get together about once a month and usually write a song each time we get together. "Okay, so what have you got?" has become our standard greeting for these sessions. So with about a dozen songs written, we decided we needed to record an EP of the best 4 or 5 co-written songs. I personally love the concept of the EP because from a spiritual side, it feels like you are always giving your best songs. There's no room for filler songs, only the best that we can offer at that moment.
  So we worked out the song arrangements and started recording scratch tracks of vocals & guitars over a couple of days in October with Rob Stroup at
8 Ball Studio
. We brought the entire band in for a long day in November to record the songs live with no rehearsal. All of these musicians are awesome and we wanted to capture any magic that might happen between them as they played the songs. The magic was there and the songs started taking on a life of their own as we heard them develop and take shape. We are back in the studio in December to record our "keeper" vocals and we should have it mixed and mastered by early 2016. How cool is that?
These songs are unlike anything that Kelly or I might write individually. But if you like Kelly's songs or my songs, we think that you will really enjoy this EP. We can't wait to get it out there.